Apple iPhone Service & Repairs
Beyond the Box are one of the largest Apple Authorised Service Providers in Melbourne, and are here to help you with your iPhone issues, both in and out of warranty!
Beyond the Box can service and repair your iPhone issues covered under warranty or AppleCare free of charge! Unlike the Apple Store, there is no need for an appointment – contact us today or come into store!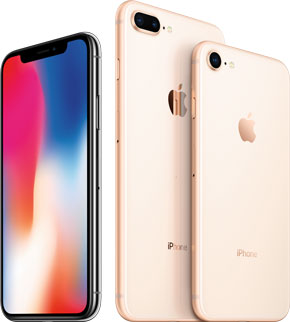 What do you need to know?
Beyond the Box are an Apple Authorised Service Provider and can assist with iPhone issues and repairs in and out of warranty.
We understand that your iPhone quickly becomes the centre of your digital life and how difficult it is to be without it! Our expert technicians diagnose and service hundreds of iOS devices every week, and can help solve your iPhone problems easily and quickly.
iPhone issues that are covered by an Apple warranty are service for you free of charge. Please note that not all issues (such as issues with software, configuration or user damage) are covered underneath Apple's warranty, and in such cases, you may be charged a fee. For information on what is covered under Apple's warranty, please see their warranty information, or contact us today.
For devices outside of their Apple warranty, we charge a $45.00 diagnostic fee to assess your device and quote you on any service or repair required. This fee goes towards any service or repairs that you approve and go-ahead with.
Out of Warranty Repairs from
iPhone repairs such as replacement batteries and cameras are generally done onsite here at Beyond the Box, and for these; we aim for same day repair (subject to demand and parts availability).
Major repairs (such as display replacements or power issues) are mailed in to the Apple Repair Centre to ensure the highest possible repair quality. This process can take between 5-7 business days. For more information on iPhone display replacement pricing, please click here.
When your iPhone needs to go back to the Apple Repair Centre, we can often provide a loan iPhone to you whilst it is away. For more information on loaner iPhone, please contact us.

Supply of loaner iPhone subject to availability, terms and conditions, and a successful application process. For more information on loaner device availability, please contact us.
Just some of Our Services
Our expert team are able to help with all things iPhone, from physical and liquid damage repairs to data backups and recovery, plus a whole lot more! Here are just some of the things we help our customers with every day:
| | |
| --- | --- |
| iPhone Backup & iPhone Data Transfer | from $45.00 |
| iPhone Data Recovery | from $75.00 |
| iPhone Liquid Damage Repair & Recovery | from $95.00 |
| iPhone Battery Replacements | from $49.00 |
What our customers are saying
Great repair and finished in 3 days…REALLY happy with the whole experience
These guys are absolute rockstars. […]. They kept me in the loop the whole time and even managed to do some minor repairs to my laptop for free, like replacing a lost 'option key'. […]. Great job guys, highly recommend, all class.
Great service, professional and knowledgeable staff. Helped to resolve my issues efficiently, I will definitely be back!
10/10. Fantastic, timely and not too pricey. Couldn't be happier.
Great service, always helpful and professional. Will always use for future Mac products and service.
Great service and very satisfied with the result. Professional and high quality service. Many thanks!
The service was excellent – efficient, clear, great communication and high quality support. Thanks.
Very happy with the service and i was happy that my problem could be fixed in under 30 mins!
The girl who was front line for the service department was very professional and knowledgeable. Would definitely recommend and come back there.
David has been really amazing to deal with. His knowledge and professionalism is second to none. And the fact that he cares and uses his initiative makes us come back to Beyond The Box for any future dealings with our lovely Apple products. Keep up the good work!
As a previous Android person, I can truly say that my Apple experiences thus far have been fantastic. Being able to go to a physical store close to me makes a big difference. Keep up the good work!
Why Choose Beyond the Box?
No need to make an appointment – just come in and see us!

Convenient parking right out the front and easy access via public transport

Quality service & support with a smile – from a family owned business

Expert technicians to solve your issues quickly and easily

Years of experience with everything Apple: iPhone, iPad, Mac & more!
Need help with a specific iPhone issue? Contact us today to chat directly with one of our expert Apple Certified technicians!
Frequently Asked iPhone Service Questions
Here are some of the most frequently asked questions about our Apple iPhone service and repairs. If you have any other questions, or would like to speak with one of our friendly technicians; we would love to chat  – please contact us today.
Issues with your iPhone accessories?
Streamlined service for Education & Enterprise
Beyond the Box specialises in offering simple and flexible service and repair options for schools, universities and businesses of all shapes and sizes. Our BeID service and support portal offers an easy booking and tracking system, integrated logistics and priority service. As a member of the Apple Consultants Network, our team of consulting engineers work with organisations to develop and deploy infrastructure, mobile device management and mobility platforms to ensure their technology programs succeed.
For more information on how we can help support your Apple fleet, please contact our dedicated support team today.

Beyond the Box can help with your Apple accessories too! Issues with your AirPods, Lightning Cable, USB charger or other accessory? Contact us today!
We can also provide Authorised Service for Beats, Apple TV, HomePod & Apple Watch.
We carry a large range of Apple and third party accessories, cables and cases to help you protect and get the most out of your iPhone and other Apple devices.
iPhone Display Replacement & Repair Pricing
Damaged or cracked your iPhone display? Beyond the Box can arrange for a genuine Apple display replacement through Apple's Repair Centre.
Pricing for iPhone screen damage repair is listed below for current models. The process is a mail-in to Apple's Repair Centre and can take 5-7 business days. If you require a loan phone in the mean time we can assist with this, however this does depend on our current stock of loan phones. For more information on loan phone availability, please contact us.
| iPhone Model | Display Replacement Price * |
| --- | --- |
| iPhone 5 | $209.00 |
| iPhone 5C | $209.00 |
| iPhone 5S | $209.00 |
| iPhone SE | $209.00 |
| iPhone 6 | $209.00 |
| iPhone 6 Plus | $229.00 |
| iPhone 6S | $229.00 |
| iPhone 6S Plus | $269.00 |
| iPhone 7 | $229.00 |
| iPhone 7 Plus | $269.00 |
| iPhone 8 | $229.00 |
| iPhone 8 Plus | $269.00 |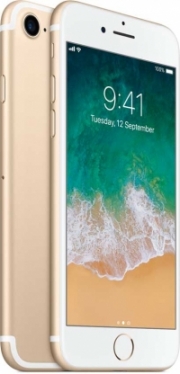 * Prices listed are for replacement of your iPhone display, which may or may not be possible depending on the level of damage to your iPhone. For a quote on repairing your iPhone, contact us for more information. Pricing is current as of 30th October 2017, and is subject to change. E&OE.
How can Beyond the Box help my school or business with iPhone service?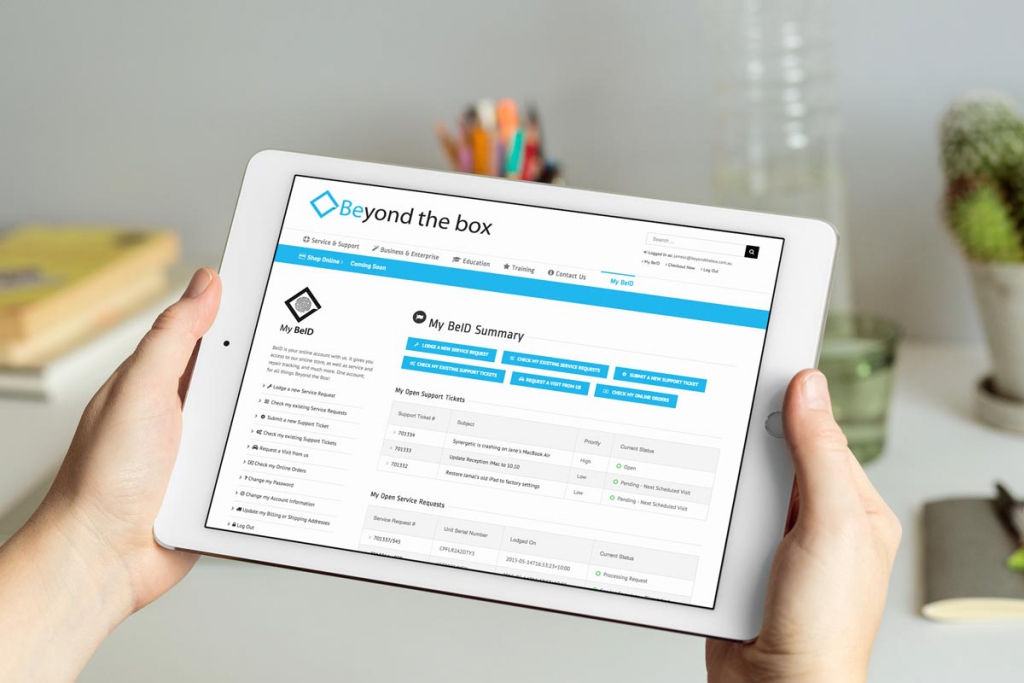 Beyond the Box are an Apple Authorised Education Reseller and member of the Apple Consultants Network and are recognised by Apple for having expert staff who can assist schools and businesses with every part of their Apple experience; including service & repair.
Our BeID Service & Repair portal provides schools and businesses with an easy way to submit, track, and manage servicing and repairs for their fleet of Apple devices. We help manage service and repair for organisations of any size – from just a few iPhones in a small business, to rollouts of several thousand iPads and Macs in Government, Catholic and Independent schools.
Our experienced service team can interface and work directly with insurers, manage logistics and service part procurement, and our dedicated account managers are with you every step of the way. To find out more information about how we can help your school or business, contact us today!